Clubhouse Rental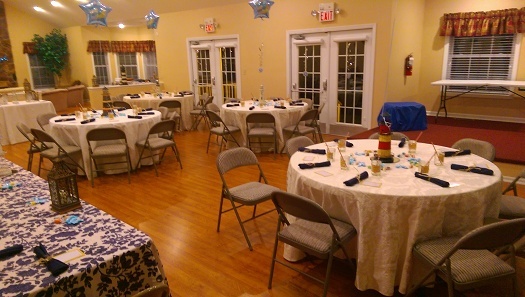 The main hall of the clubhouse is available most daytimes and weekend days for resident rental for events and parties. Please click the PDF links below for rental agreement and floor plan. These documents are also available in the Resources/Documents tab above. Please contact the site office or Laurie Nieliwocki for more information. Contact info on the home page or in the 'contact us' tab on public page.
All Clubhouse rentals must have a Certificate of Insurance no exceptions.
Renters may rent the Clubhouse under the landlord and their Certificate of Insurance. The landlord. All applications, deposits and rental fees are to be paid by the landlord. Under NO circumstances are outside residents allowed to rent the clubhouse under current resident. A tenant nor a homeowner can rent the clubhouse for friends or family unless that individual is renting it under themselves and are present during the entire event. Please note: Renting for family or friends and not being present are grounds for loss of privileges.
Thank you.

Click here for more information

Click here for more information
Important Information
Location: Clubhouse